After installing the Cognism Chrome Extension you can use the Chrome Extension to export Leads and Contacts from LinkedIn and Sales Navigator to Cognism Web Application or your integrated CRM.
Sections in this Article:
Viewing a Lead
Go to LinkedIn & login as normal.
Go to the profile of the person that you want to view.
Click on the Cognism icon. This will be at the right or left of your screen, depending on how you have configured it.

The Cognism Chrome Extension will open with the Cognism data loaded based on the profile you are viewing on LinkedIn.
Contact Information is shown with the quality indicator.
If you are connected to your Salesforce or HubSpot CRM, you can see if the lead exists in your CRM.
If the lead has been pushed to a Cognism List, you can see which List the lead is in.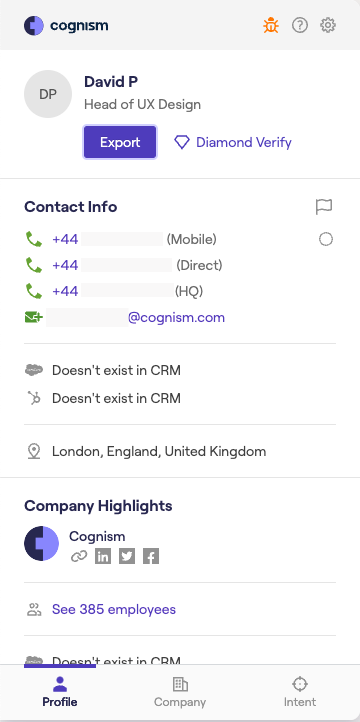 Exporting to a list
Click Export and choose List.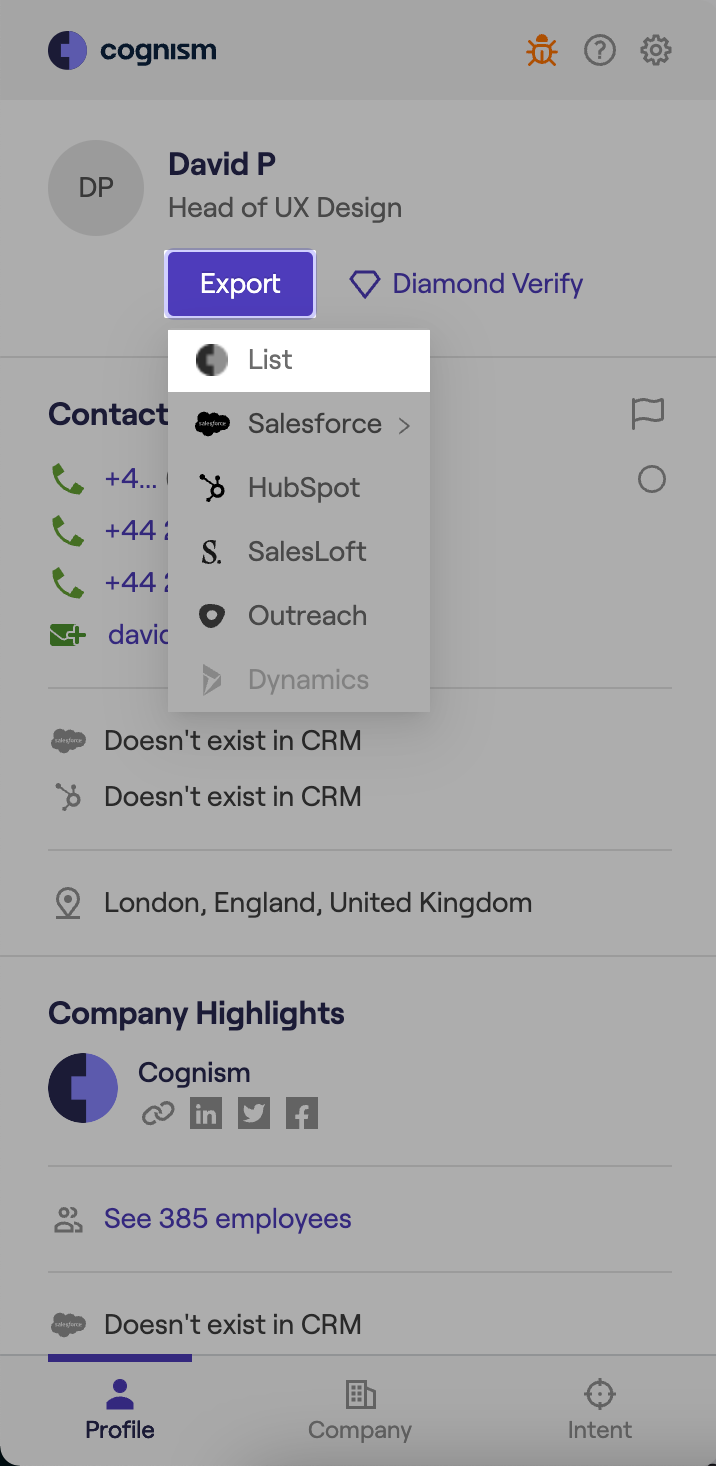 You can export the lead to a new list or an existing list.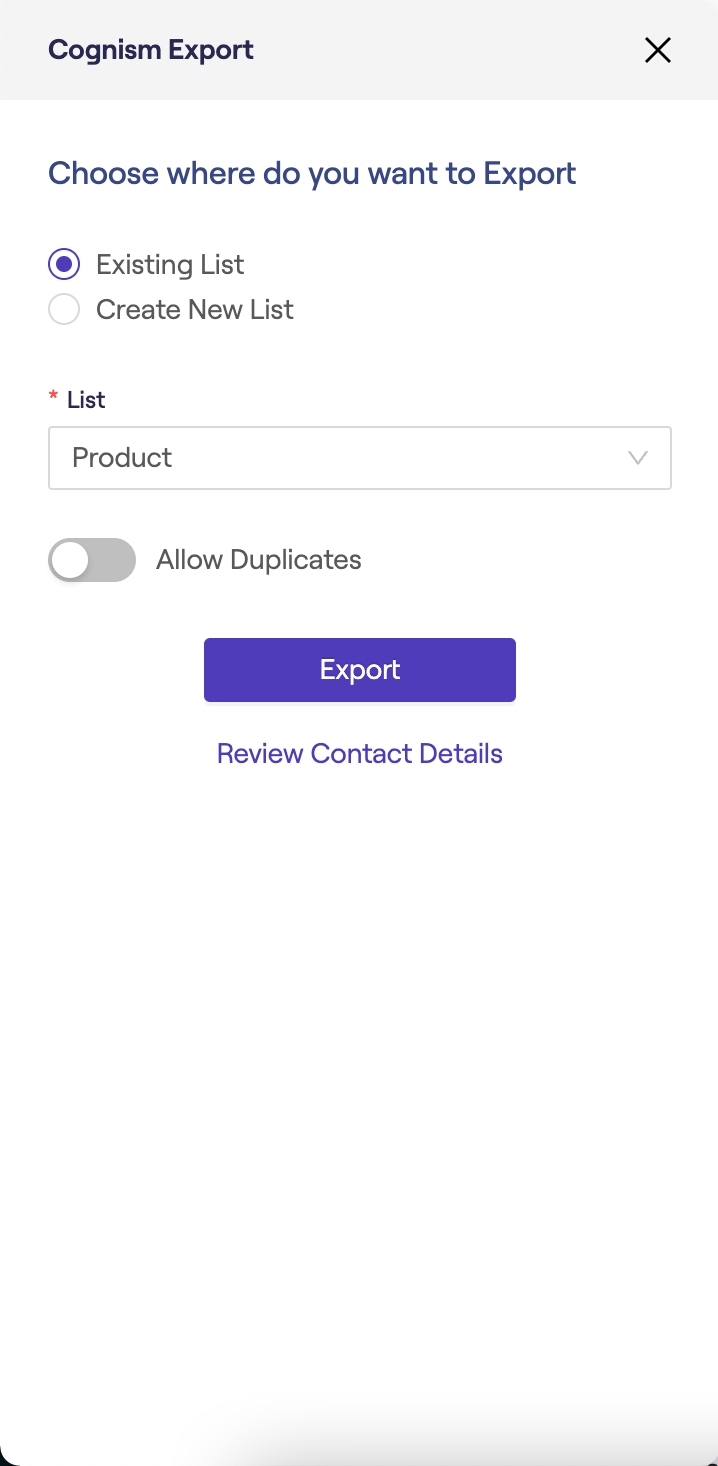 Please Note! If you have previously exported the same contact to another List, or the contact belongs to another user's List, make sure that Allow Duplicates is toggled on.
Before exporting the contact, you can review their details and edit them if needed.
Exporting to CRM
Export to CRM from the Cognism Chrome Extension works for the following CRMs:
Salesforce
HubSpot
SalesLoft
Outreach
Microsoft Dynamics 365
Click Export and choose your integrated CRM.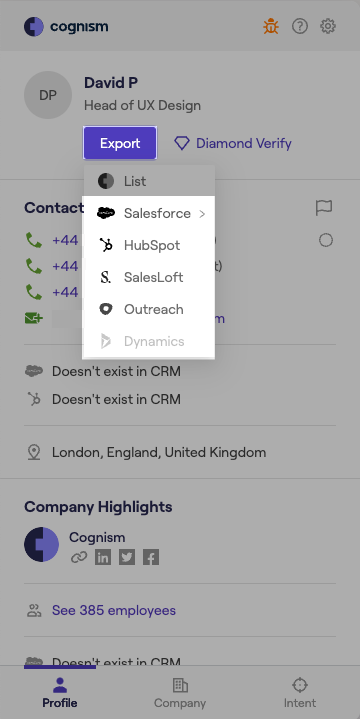 After clicking Export, you can review the lead you have chosen to export, and you can edit their details before export.
If an account/company exists in your CRM, the new contact/lead will be added to that account/company. If the account/company does not exist in your CRM, a new account/company will be created.
Learn how to export to your integrated CRM: