You can match the state field from Cognism to what is configured in your Salesforce CRM. This can be configured for Leads, Contacts and Accounts by the Cognism Admin. When exporting from Cognism to your Salesforce, the state field will be mapped according to your Salesforce configured picklist.
Setting up the State field
Click your user avatar at the top-right and navigate to Settings.
Click the Integrations icon at the left.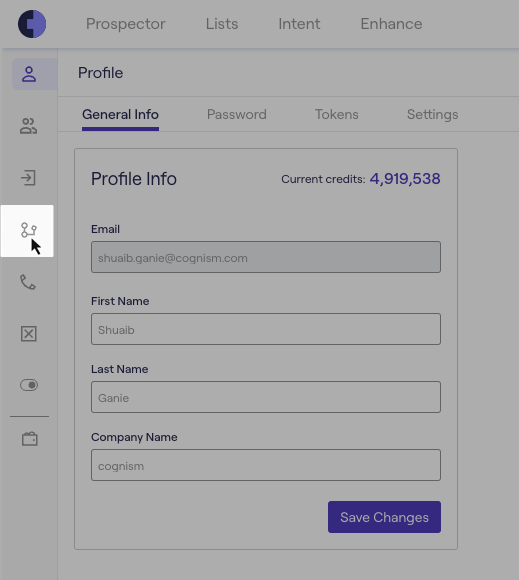 Go to Salesforce and click the Settings cog next Log Out.
You need to be integrated and logged in to the Salesforce integration.
Click Lead, Contact or Account. These pages allow you to configure the fields mappings for Leads, Contacts and Accounts.
In the Cognism Mappings, ensure you have Cognism fields Country and State mapped to Country Code & State Code in Salesforce.
If you map a state, be sure to map the country as well.
If you don't map a state value, it will be exported without a value.
Once you have selected these mappings, you will see an Advanced button appear in the Rules column. Click Advanced and choose countries/states to map from Cognism to the values in your Salesforce. You can map multiple countries to a single country in your Salesforce. Click Add to map to additional countries in your Salesforce.
Click Save Changes once you complete the configuration for Lead, Contact and Account.
Countries supported
United States
Australia
Austria
Brazil
Germany
India
Malaysia
Mexico
Canada (Provinces/Territories)
United Kingdom's (Countries within the United Kingdom)