Field mapping allows you to specify what Cognism data or custom values will flow into your SalesLoft when new or existing data is exported from the Cognism Web Application or Chrome Extension.
Go to Settings > Integrations > SalesLoft > Settings Cog (next to Log Out).
Here you have Options to configure different actions when a Person or Account is being exported or synced to SalesLoft. These can be configured in their respective tabs.
General settings
Within General settings, you can configure what action is taken when matches are detected and how the person and account should be associated.
If a match is detected, you have the options to:
Update the existing contact
Updated the related account
By using the toggle, you can update the matched contact and the account, or update both the existing contact and account.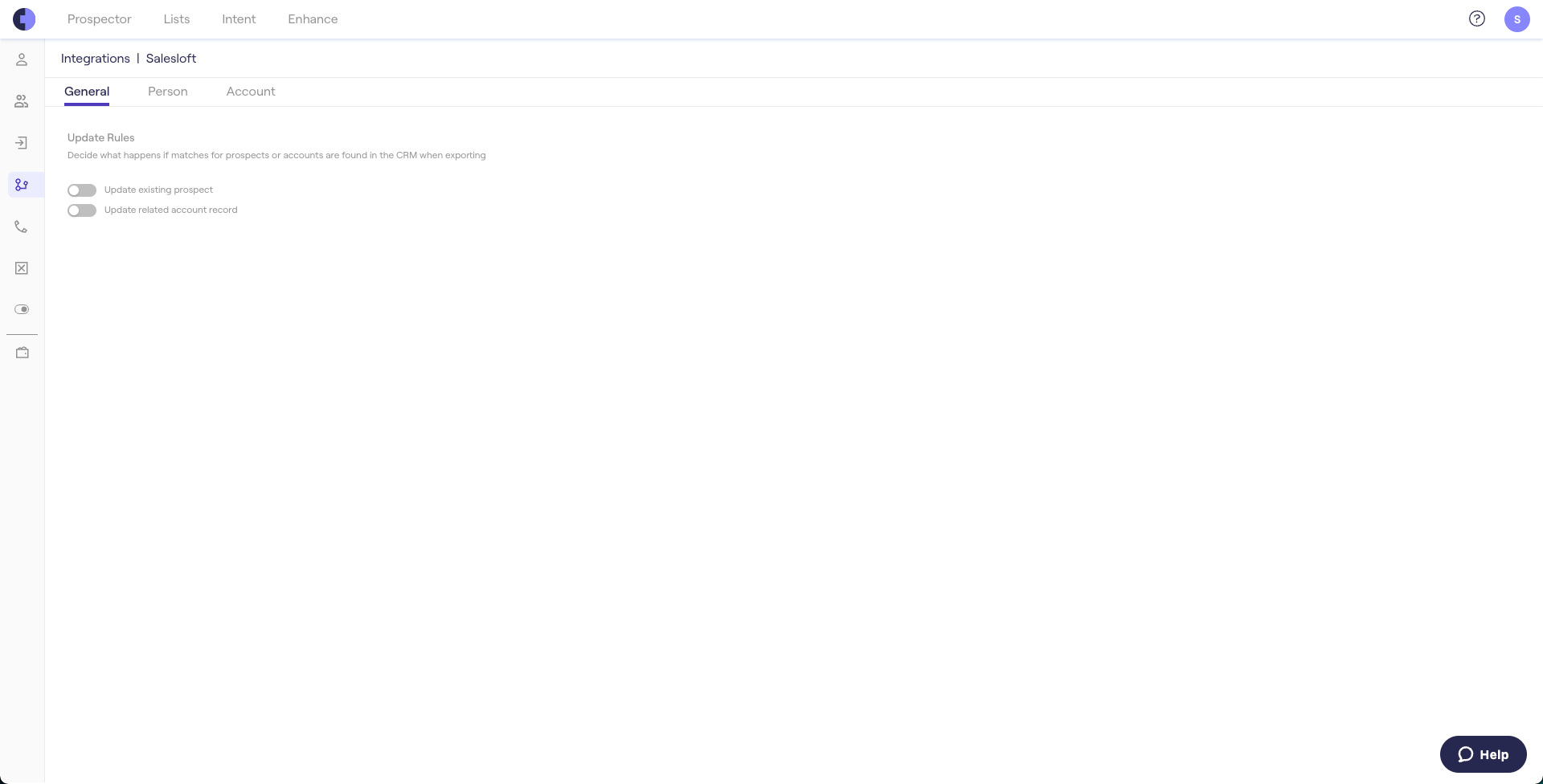 Person Mappings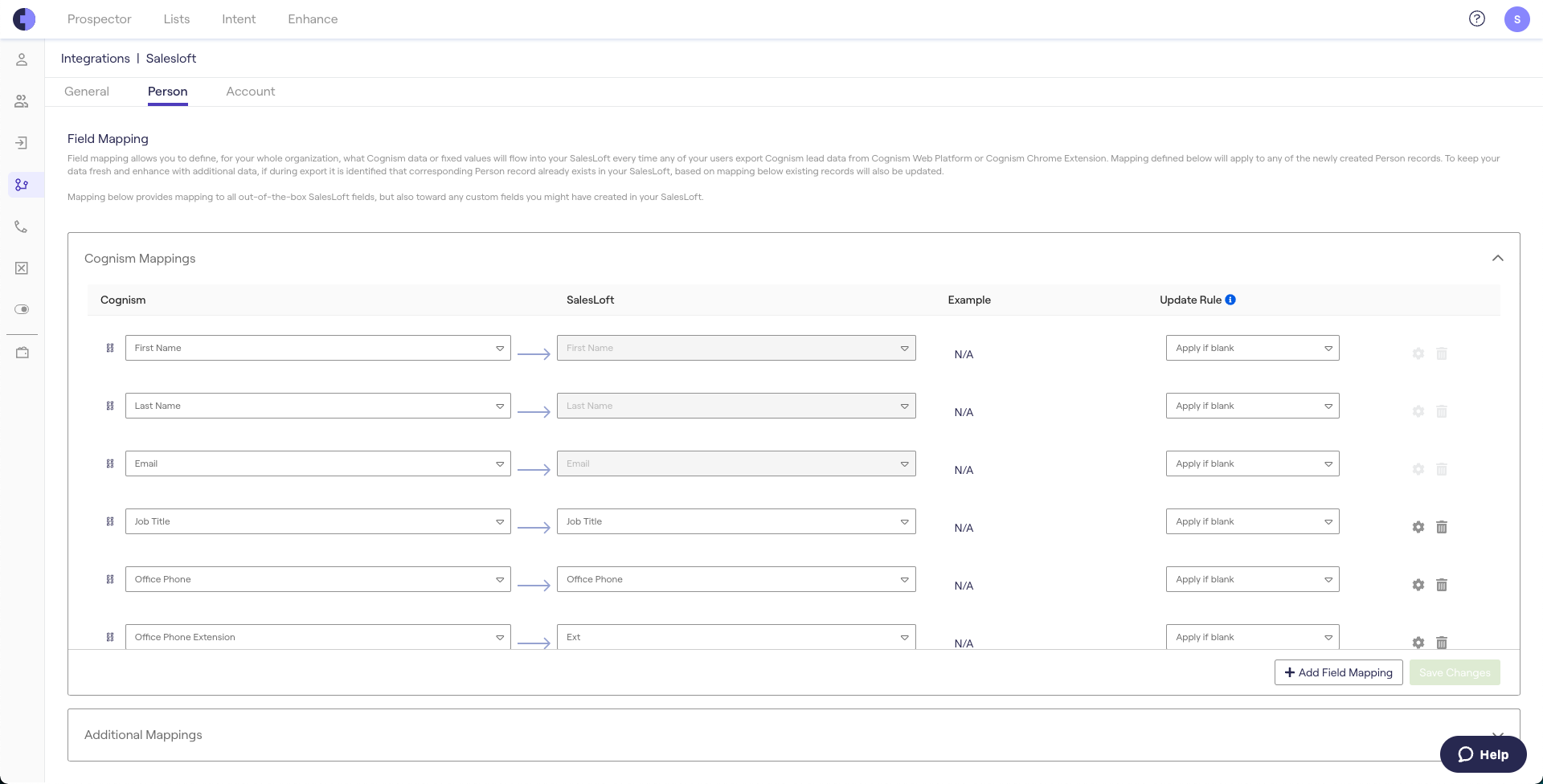 Person record will get created with the following data, if available:
Email

First Name

Last Name

Mobile Phone

Home Phone

Office Phone

Company

Title

Job Seniority

Industries

Personal LinkedIn URL

Personal Twitter handle

Person location (city, state, country, time zone)

Work location (city, state, country)

Company website

Do Not Call - if a client is listed in the national DNC register

Owner - set to running user (one that runs the export)
Account Mappings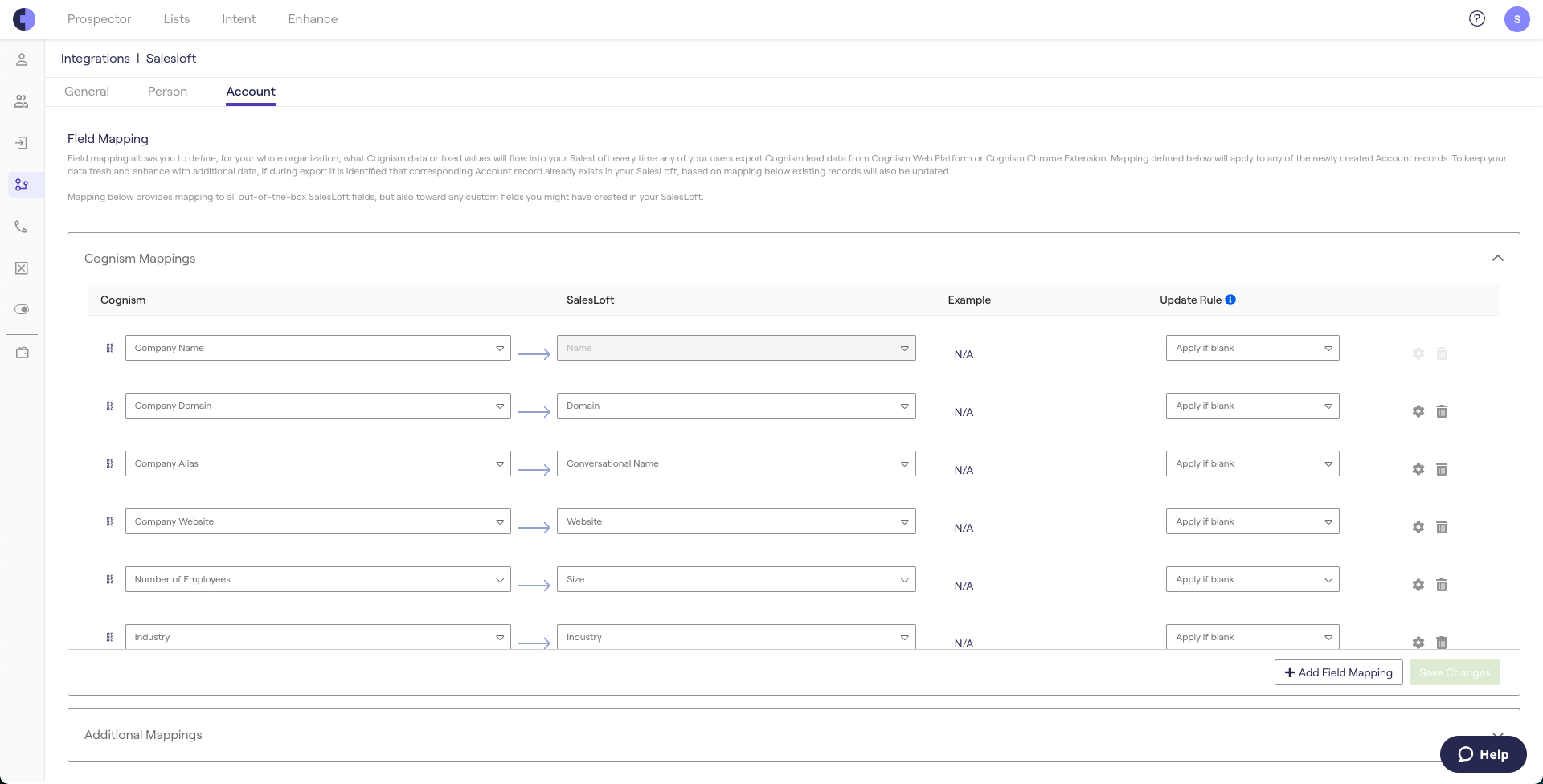 Account record would get created with the following data:
(account) name

Domain

Conversational Name

Website

Size

Industry

LinkedIn URL

Company type

Location (postcode, street, city, state, country)

Locale

Phone

(year) founded
If you prefer some static export fields to be set for newly created Person and Account records, i.e. a different Owner, the SalesLoft administrator should have that option available in SalesLoft, or you can set it from within the Cognism Web Platform as additional mappings.