After you have applied your search filters, and narrowed down your company search, you can view details about the company in a full page view. The company can be saved or exported to an integrated CRM.
When viewing the results of a contact search, clicking on the contact's name will redirect you to a full-page view of the contact with their data.
Company page
Click on a company to see the account details including: a company overview, employees at the company, technologies and company events.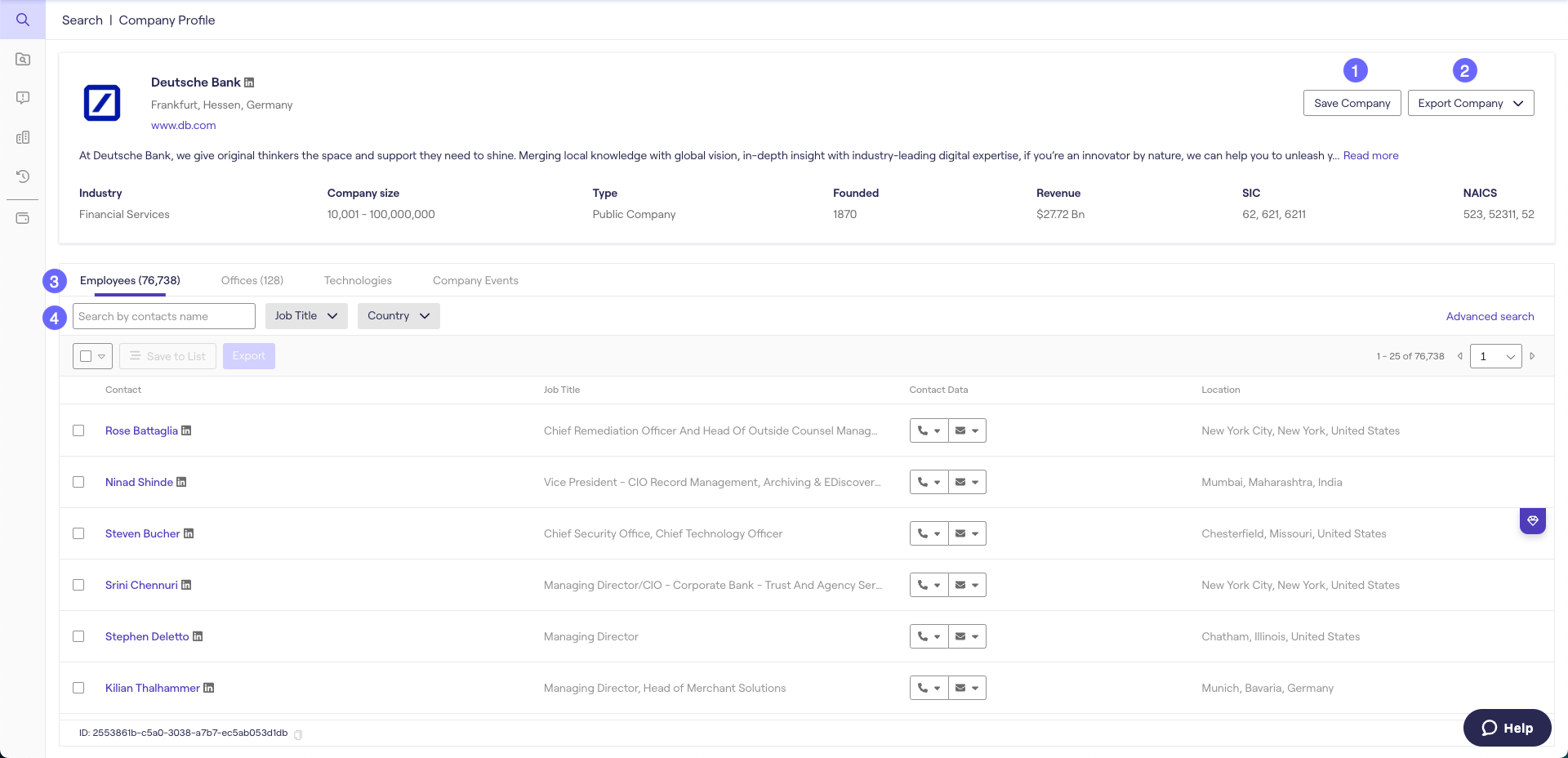 You can Save an account to view at a later time by clicking Save Company.

To view your saved accounts, click the

Folder

icon at the left.

Use this Export dropdown to export the company to your integrated CRM or download a CSV of the company.
View employees at the company, office locations, technologies used at the company or company events.
When on the employees tab, you can search for a specific employee at the company or filter by job title and country. Click advanced search to the right if you need to filter down your search even further.
Contact Page
To view the prospect and export individually, click the contact name.

The Contact page will give you all the information you need for a prospect, including their job title, contact information, as well as account information.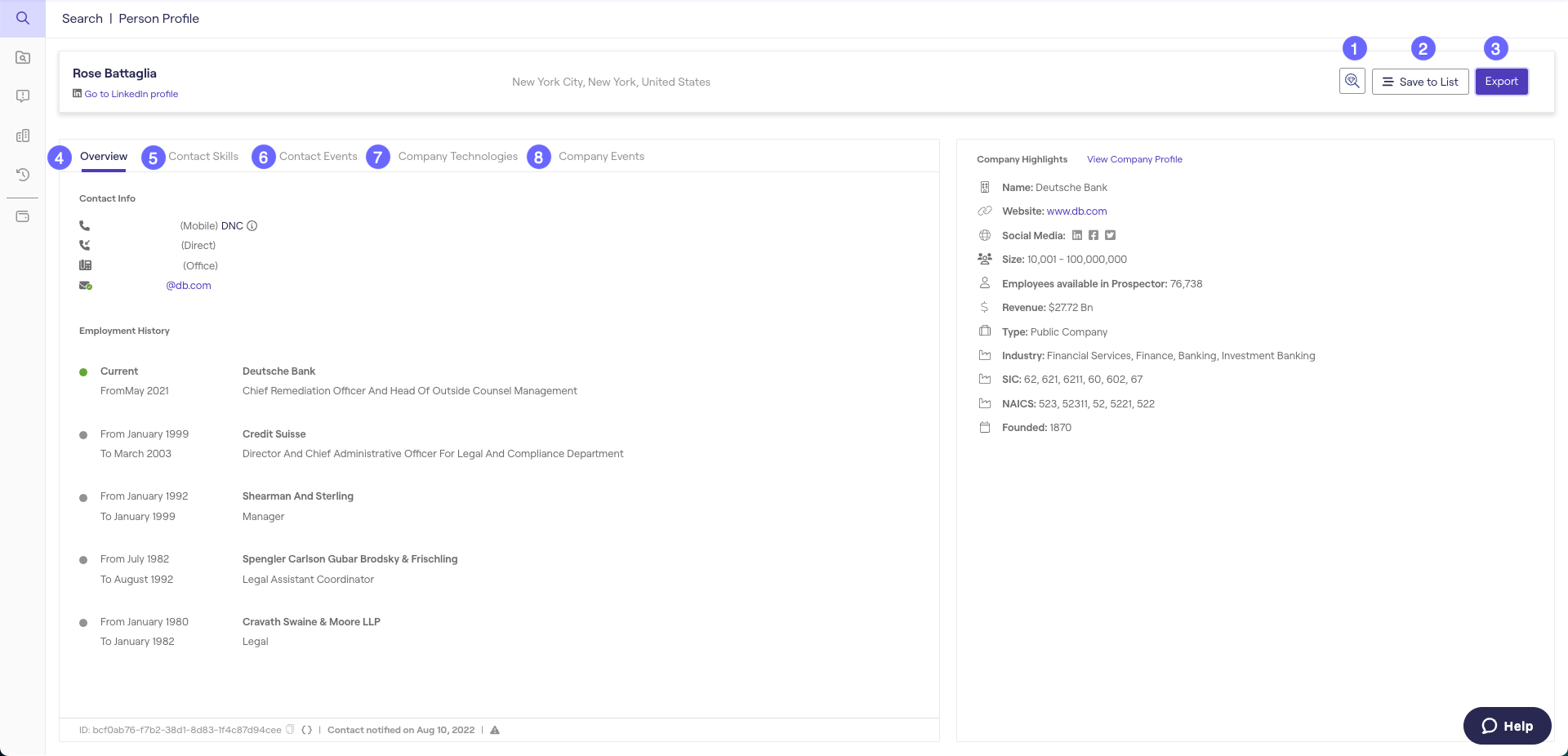 Request the person's mobile to be manually verified by our team. (Available on the Diamond package)
Save the person to a list.
Export the person to your integrated CRM.
An overview of the person.
Skills that the contact has listed.
Events such as a job change are listed in this tab.
Technologies that are used at the company that the contact works at.
Company events are listed in this tab.