After you have applied your search filters or applied an ideal customer persona (ICP), and narrowed down your company search, you can view details about the company in a full page view. The company can also be saved if you want to view it later.
When viewing the results of a contact search, clicking on the contact's name will redirect you to a full-page view of the contact with their data revealed.
Jump to a section:
Saving and Exporting Companies
Company Full Page View
Click on a company to see the account details on a full page including: a company overview, technologies and company events.

There's also an employee dashboard and intent topics that the company is surging in (based on your package).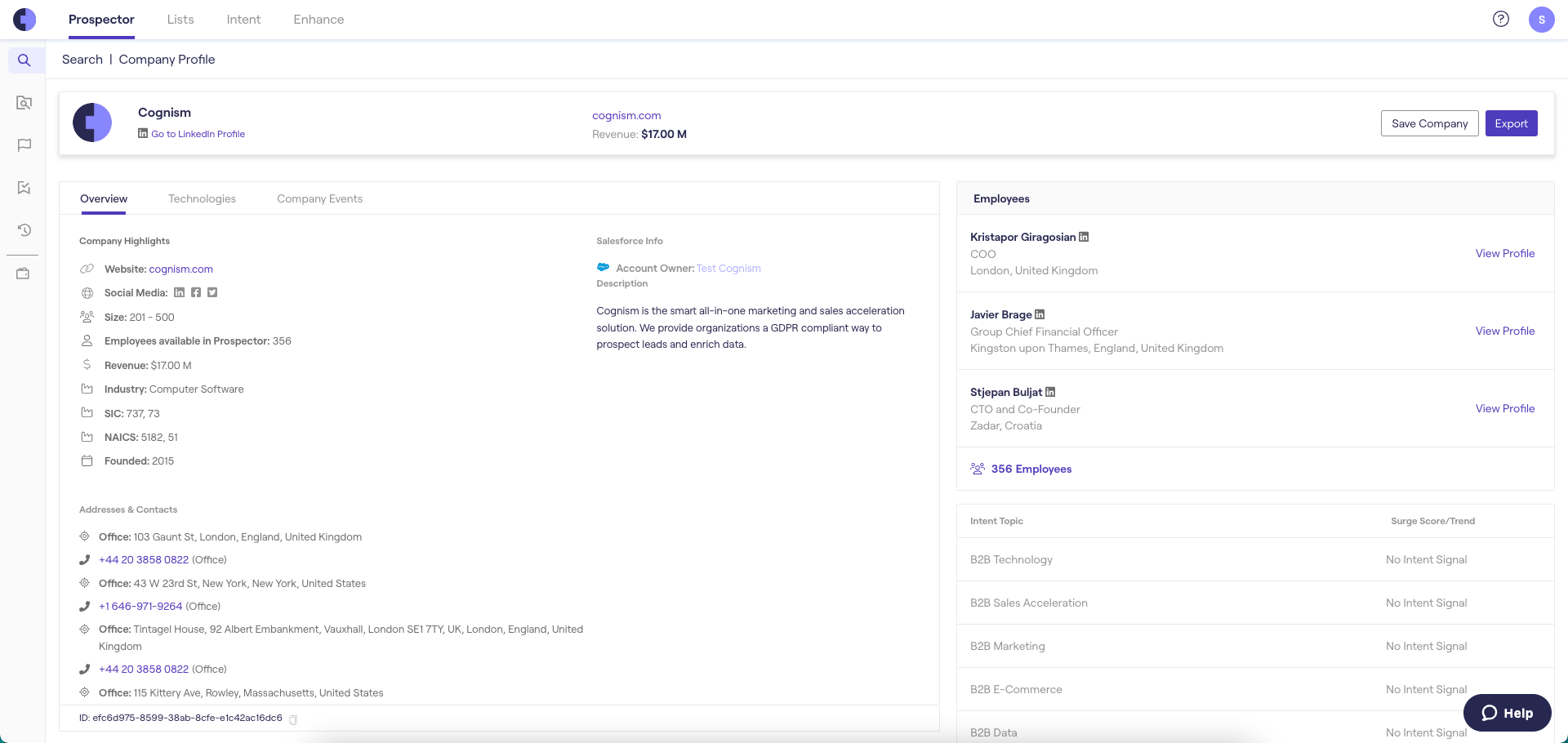 Saving and Exporting Companies
You can Save an account to view at a later time by clicking Save Company.
To view your saved accounts, click the Saved Companies icon at the left.

You also have the option to export a Company directly to your integrated CRM/SEP from the Company profile page.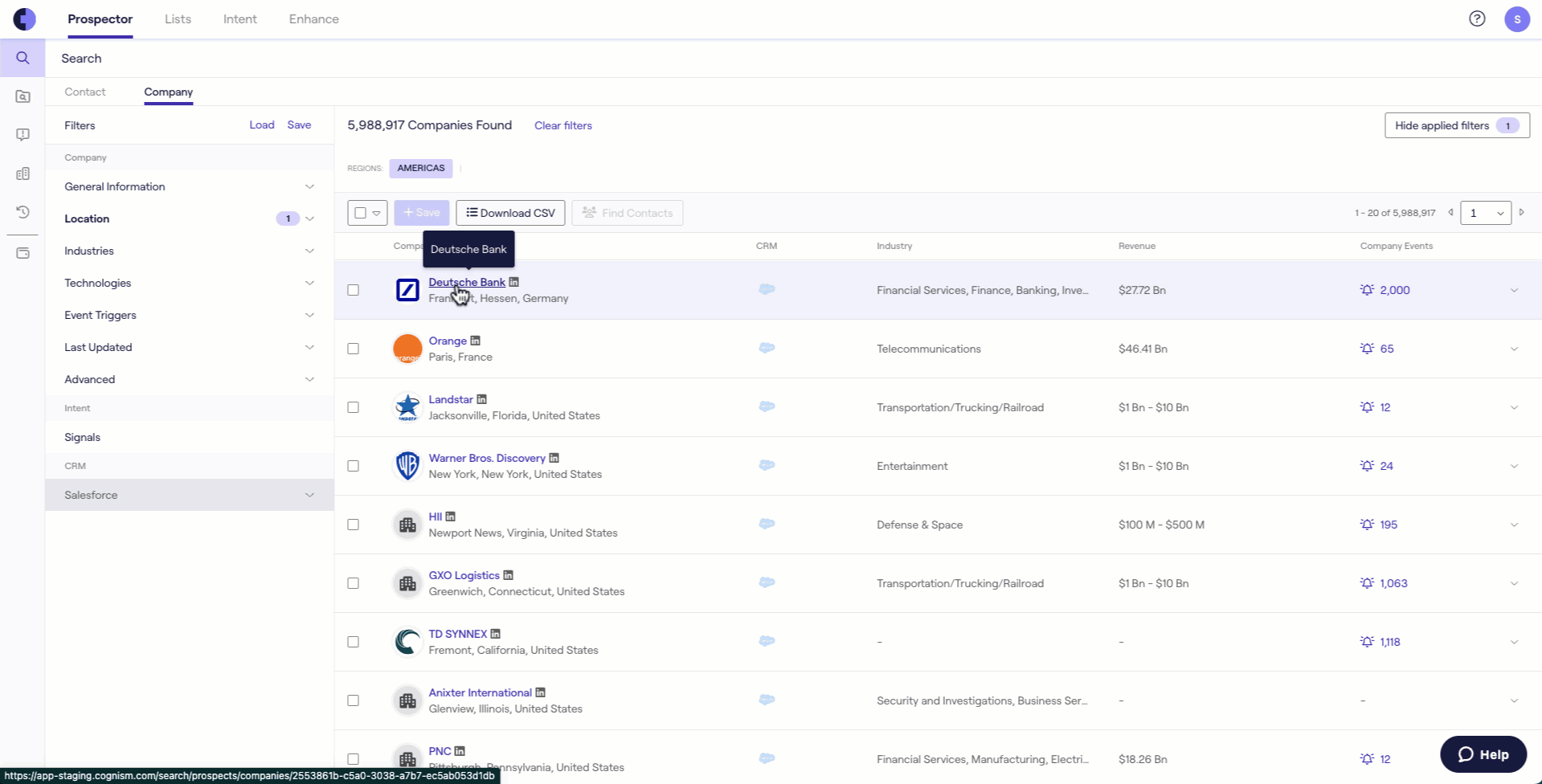 Contact Full Page View
The reveal button has been removed, meaning when you expand a contact, you can see all the Cognism data for that specific contact and there is no limit to this.
Since the new edition comes with unrestricted views, individual & page-level exports, a credit will not be used during this process. You'll still use credits if you want to bulk-export data.

Simply click on a record to reveal their contact information.

To view the prospect in full page and export individually, click the contact name.

The Contact full page will give you all the information you need for a prospect, including their job title, contact information, as well as account information.

If you want to explore an account further, you can also access the Company full page from the Contact full page.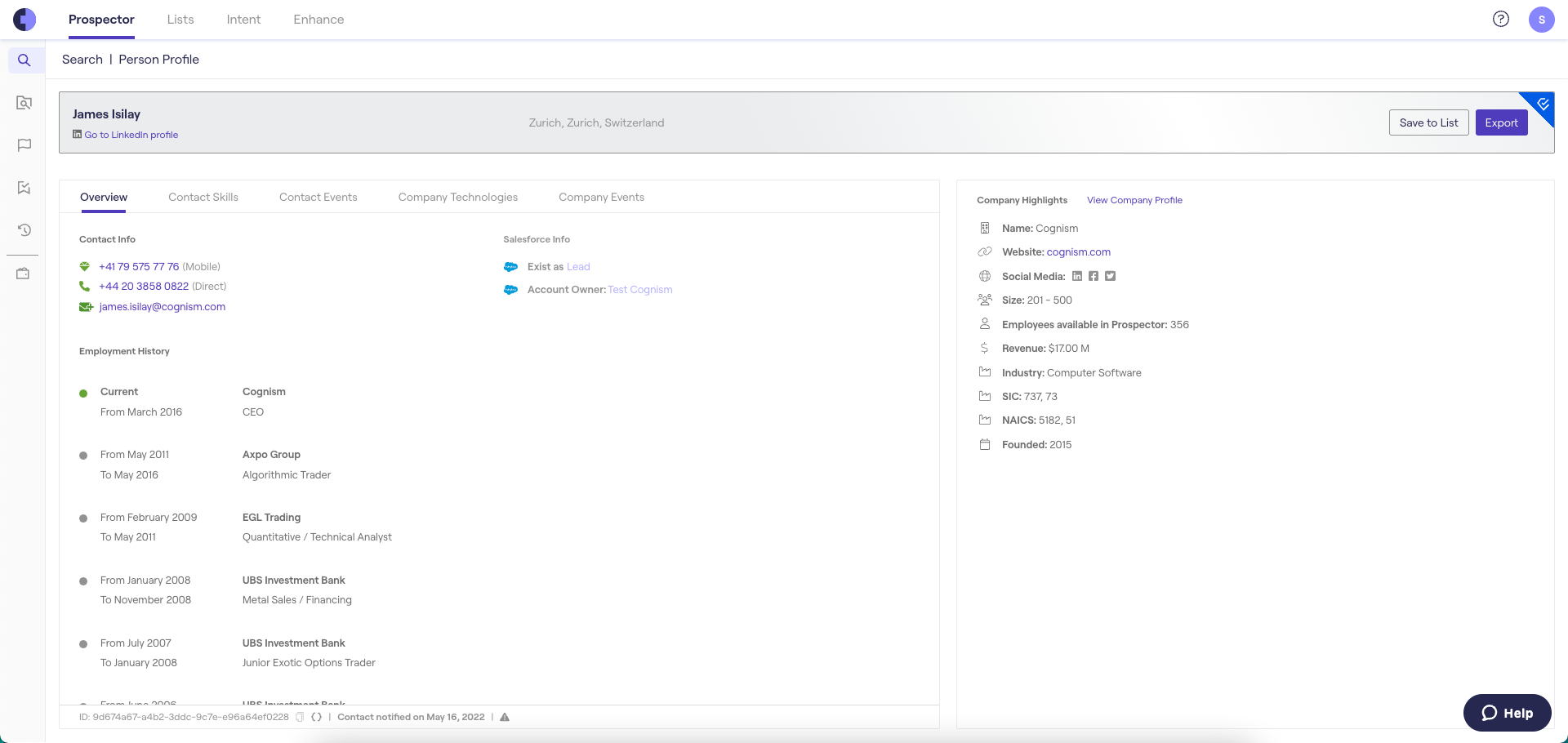 To export a contact from the Contact full page view, click

Export

and a dropdown will appear with options to export to your integrated CRM.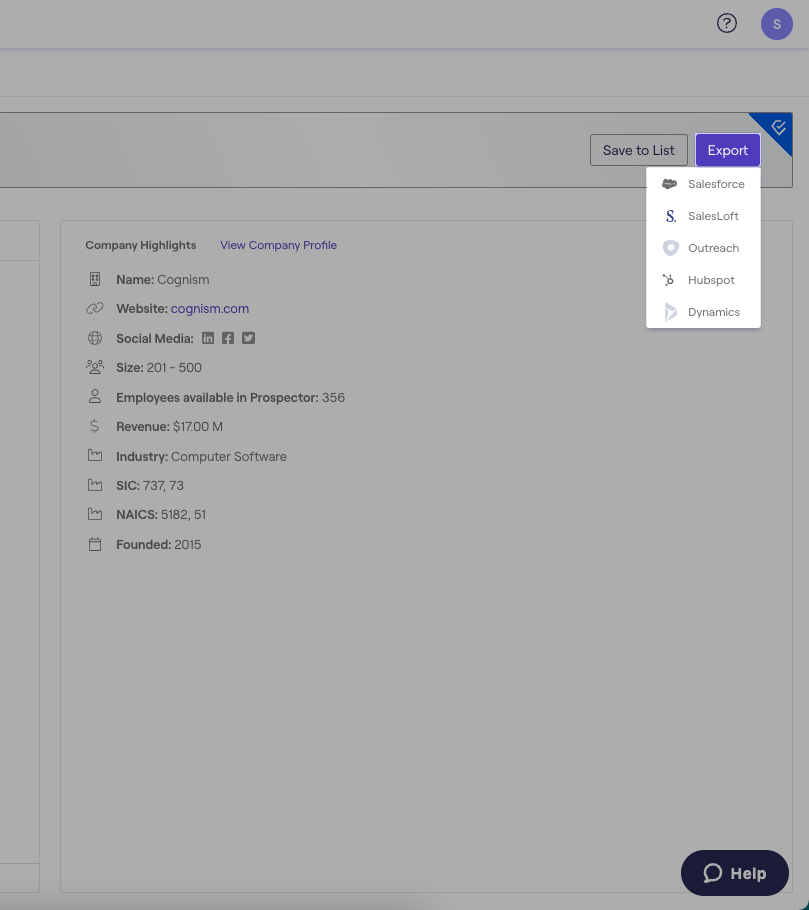 You can also export contacts directly to your integrated CRM/SEP from your search results.
Begin by selecting multiple contacts (up to 25) and click the Export dropdown.
Select your integration and confirm the export.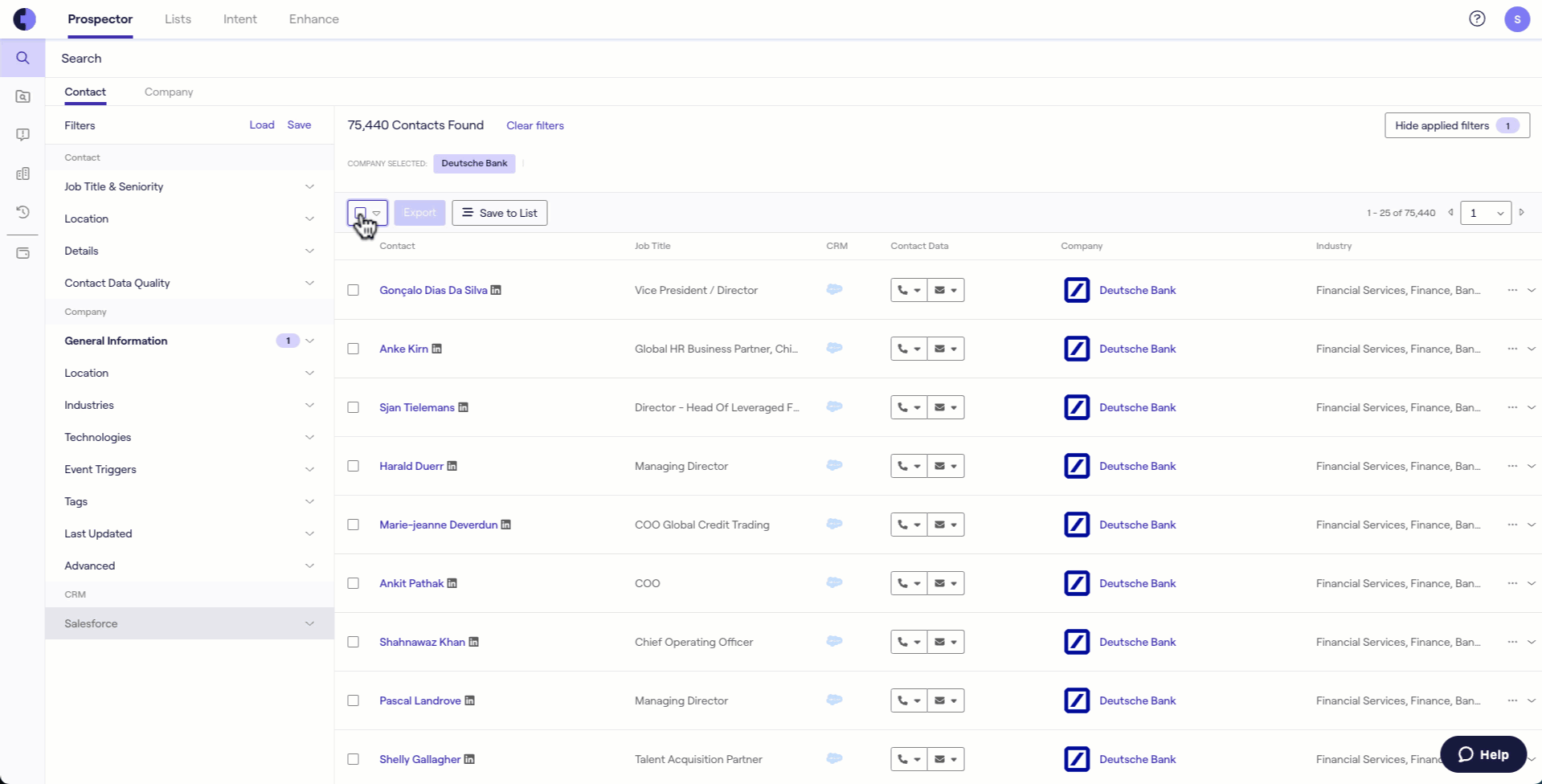 Please note that full page Company & Contact View are available for users of the new edition only.
If you'd like to learn more about the new edition, please contact your AM.