We're excited to announce the release of a new edition of the Cognism platform that brings about multiple improvements and advanced features.
Diamond Data
We know how important it is to equip individual contributors with modern-day data points for WFH selling. Enter Diamond Data – phone-verified leads at scale and the most premium data asset on the market. With Diamond Data, users can call with confidence – we've called every Diamond contact you'll see on our platform to verify their identity and the accuracy of their contact data. We also clean our mobile numbers against global DNC lists, so you can prospect without the compliance burden.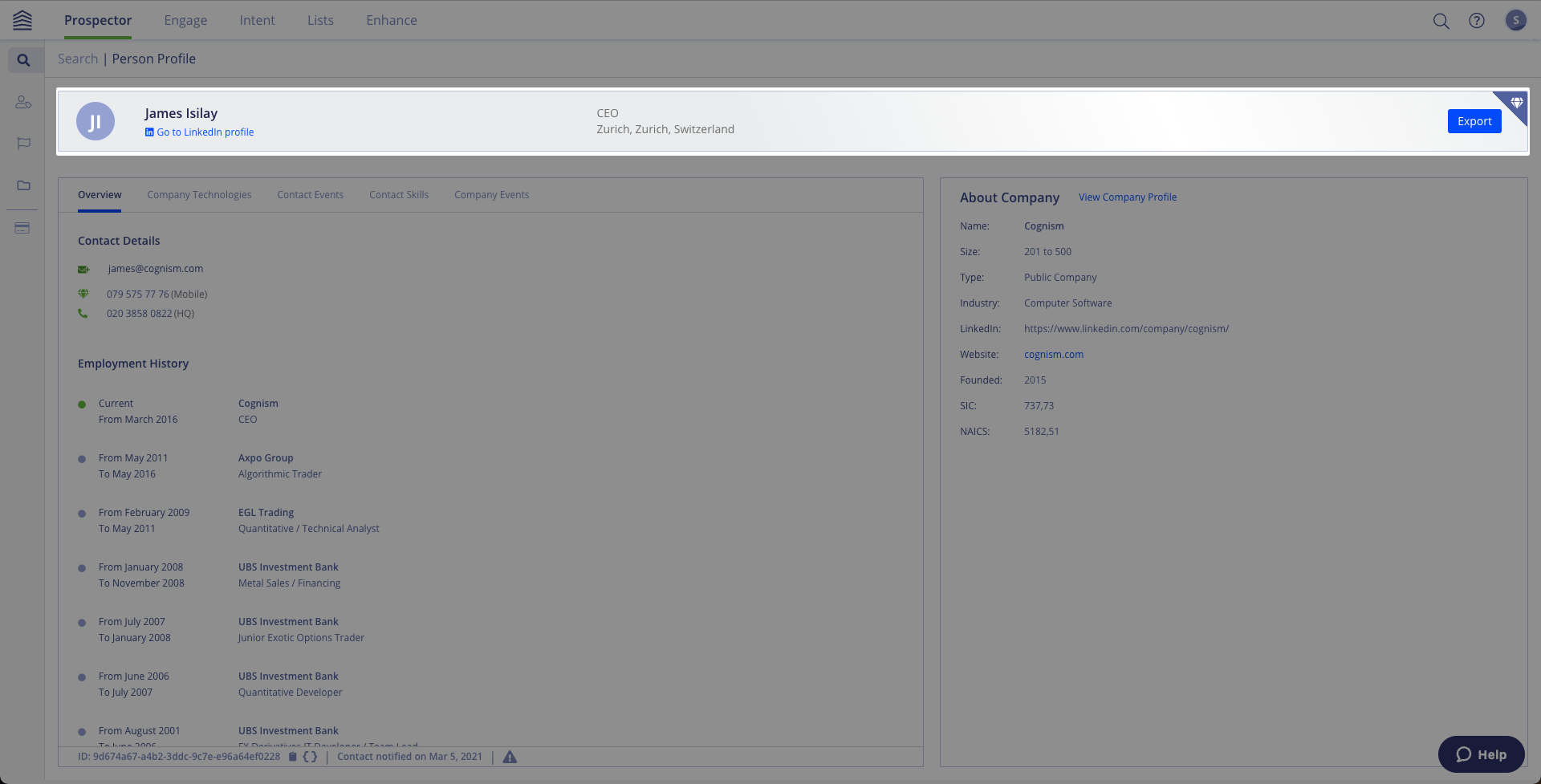 Diamond Data is available to all users.
Diamonds-on-Demand*
Diamonds-on-Demand is an additional premium feature that allows you to Diamond Verify a contact on demand. This means that you can request our team to run your most valuable contacts through our advanced Diamond verification engine and deliver the best possible contact data for that contact upon your request.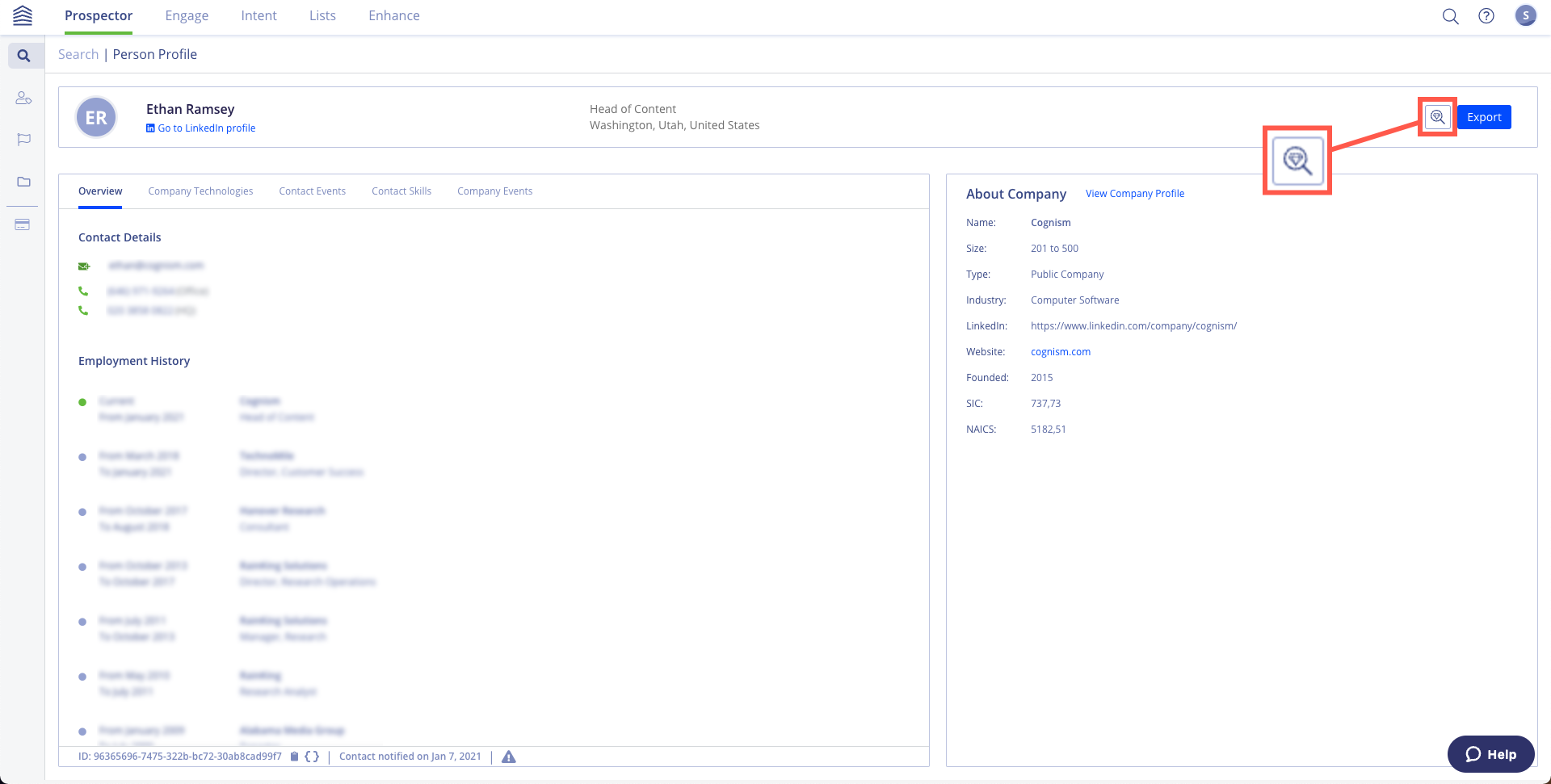 The Diamond Verify option is located on the Contact full page View, next to the Export button.
Learn more about Diamond Data and Diamonds-on-Demand here.
Learn more about Company & Contact full page here.
Intent data on a user level*
In addition to sales trigger events like hiring & funding, Cognism provides unlimited intent data on a user level powered by industry leader Bombora.
As part of the new edition, we've made it possible for each user to pick a unique set of 5 intent topics to monitor – on an unrestricted basis.
These 5 topics can be different for every user you've added to the platform. Then, Cognism will deliver an uncapped list of accounts showing increased interest in those topics.
You can initiate your search based on surging intent topics you have selected from the Intent tab on the Cognism Web Application. There is an Intent widget on company full pages which indicates topics that the selected company is surging in.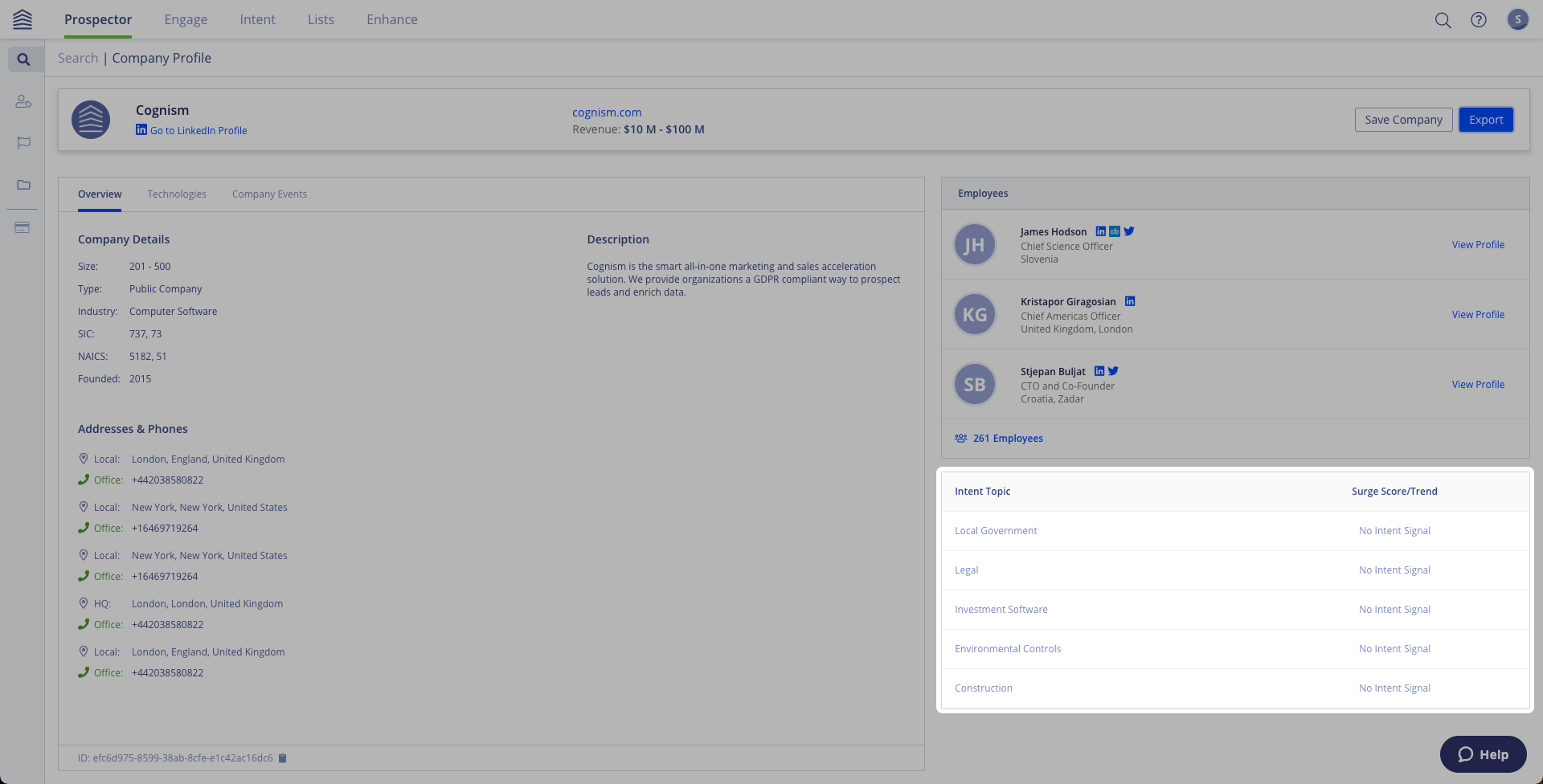 *Intent data and Diamonds-on-Demand available dependent on package selected.
Built for revenue teams
The new edition supports multiple workflows:
It supports unrestricted views, individual and page-level exports, a workflow that fits the needs of individual contributors like AEs and SDRs
It also supports credit-based workflows, used by marketing and operations who need to build and export lists in bulk
If you'd like to learn more about the new edition, please contact your AM or fill in this form and your AM will get in touch to give you a walk-through.