The Cognism Chrome Extension is a browser extension that allows sales teams to find prospects' mobiles and emails while browsing LinkedIn, Sales Navigator, company websites and supported CRMs/Sales tools.
The extension is recommended to be used on Google Chrome, but can also be added in Microsoft Edge.
Sections in this Article:
Add the Cognism Chrome Extension to Chrome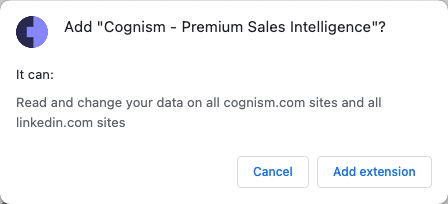 After adding the extension to Chrome, if the extension does not show at the top right, click on the puzzle icon, and pin it to Chrome

Add the Cognism Extension to Microsoft Edge
The cognism Chrome Extension is developed to work on Google Chrome. However, many browsers support extensions developed for Chrome. One such browser is Microsoft Edge.
In Microsoft Edge, go to the Chrome Web Store.

Click Allow extensions from other stores in the banner at the top of your screen, then click Allow.

Search "Cognism". You can Add to Chrome from the results. (Links in this article take you directly to the Cognism Chrome Extension in the Chrome Web Store)

Select the Cognism Chrome Extension and click Add to Chrome

Accept the permissions required by the extension and click Add extension.

The extension has been added.
Signing into Cognism Chrome Extension

The extension will be a grey colour until you are on LinkedIn or Sales Navigator.
When you first launch the extension, you will be greeted with a Getting Started landing page.

Click Log in. A new tab will open where you can enter your Cognism credentials or you can login via Microsoft or Google Single Sign-on.
Once you are logged in, you can push leads from LinkedIn and Sales Navigator into your Prospector account.

Settings are found at the top-right of the Extension. Here you can change the position of the extension, access your profile, Diamond Data, Data Reporting and Integration settings.
If you are experiencing issues loading profiles, please check your browser settings and make sure third-party cookies are allowed and not blocked. Troubleshooting the Chrome Extension.
Enabling your CRM Integration
An Admin user needs to configure the CRM Integration before it can be used. Learn how to integrate your CRM here.
Click the Settings cog at the top-right.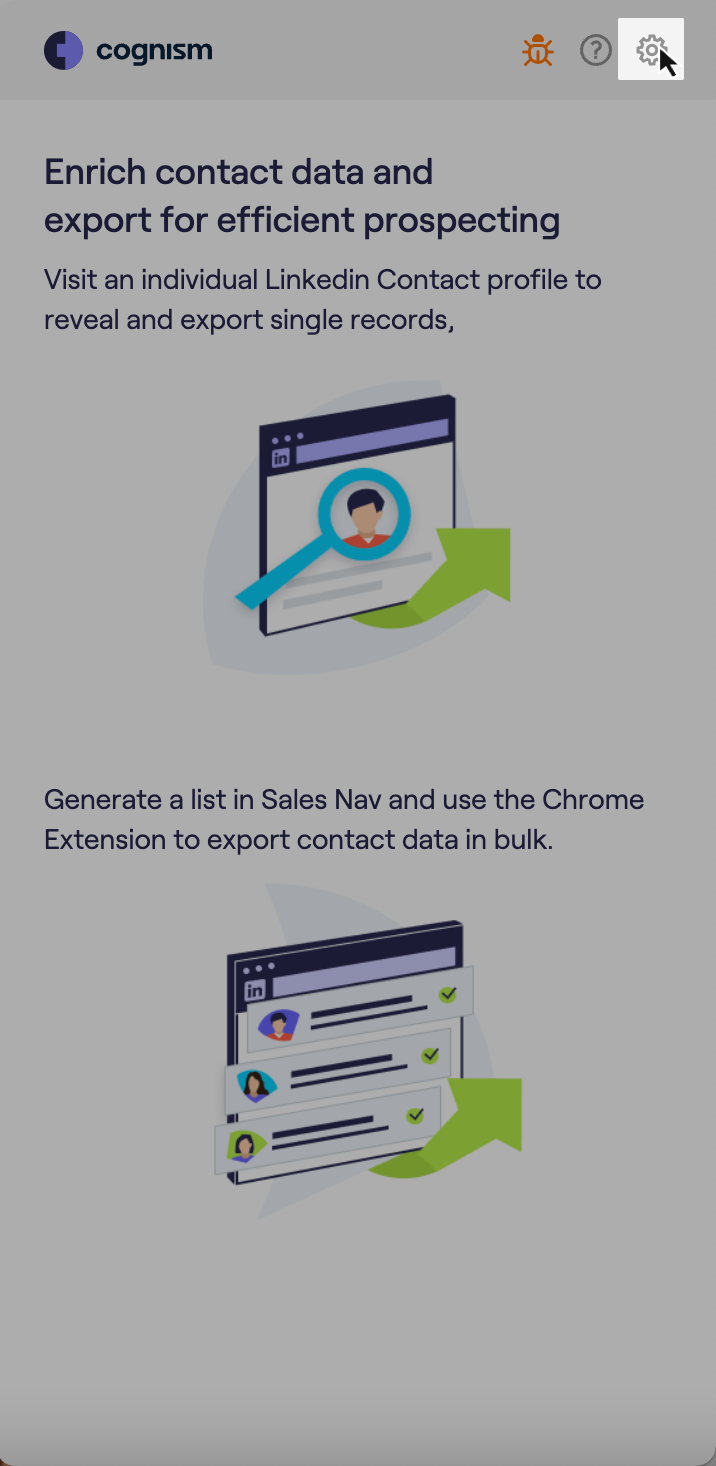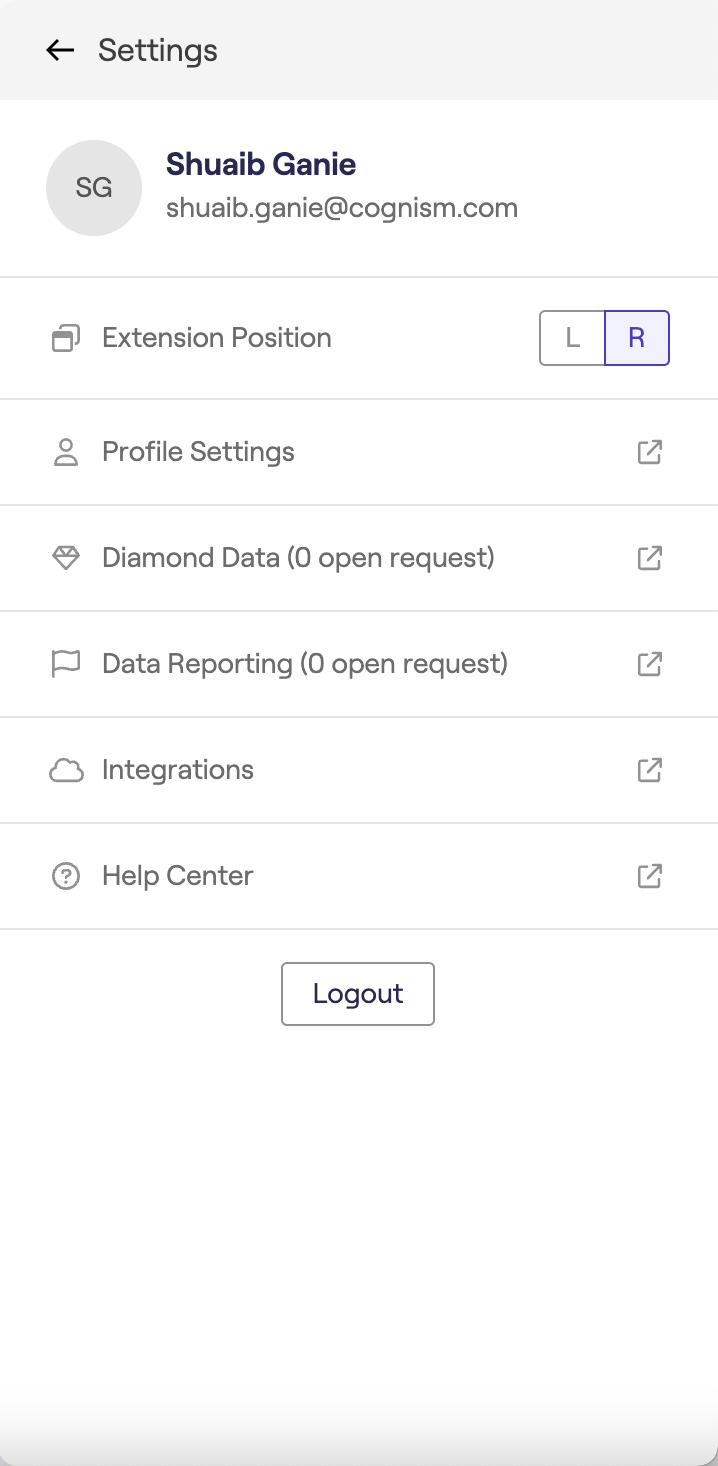 You may also be interested in how to use the Cognism Chrome Extension on LinkedIn and Sales Navigator.